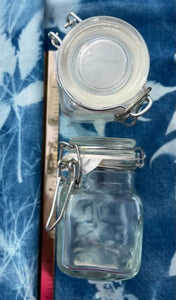 4 oz Square Bale Jar
Glass, these are useful for a hundred special projects that you make as gifts for special people.
These have been sitting in their original boxes for several years, so they'll need to be washed.  I recently cleaned 1/2 dozen for a project and they turned out beautifully. 

Excess shipping charge will be refunded.