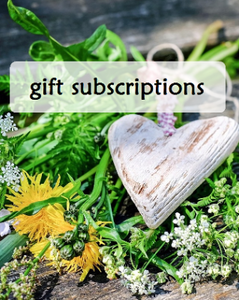 Gift Subscription
To send a gift subscription, put your information in as both shipping and billing address.
NOTES need to be entered before choosing payment option.
In the NOTES section at checkout, please provide the name and email address for the giftee.
If there is any special message to include with the first issue email, please add it in the notes.
Would you like us to email the first issue on a particular date? Please add that to the notes.
Should you feel that you need to be a little more certain that we understand the details, no problem!  Just email essentialherbal@gmail.com and we'll take care of it.